Computer Chain Stitch Multi-needle Quilting Machine HY-W-JH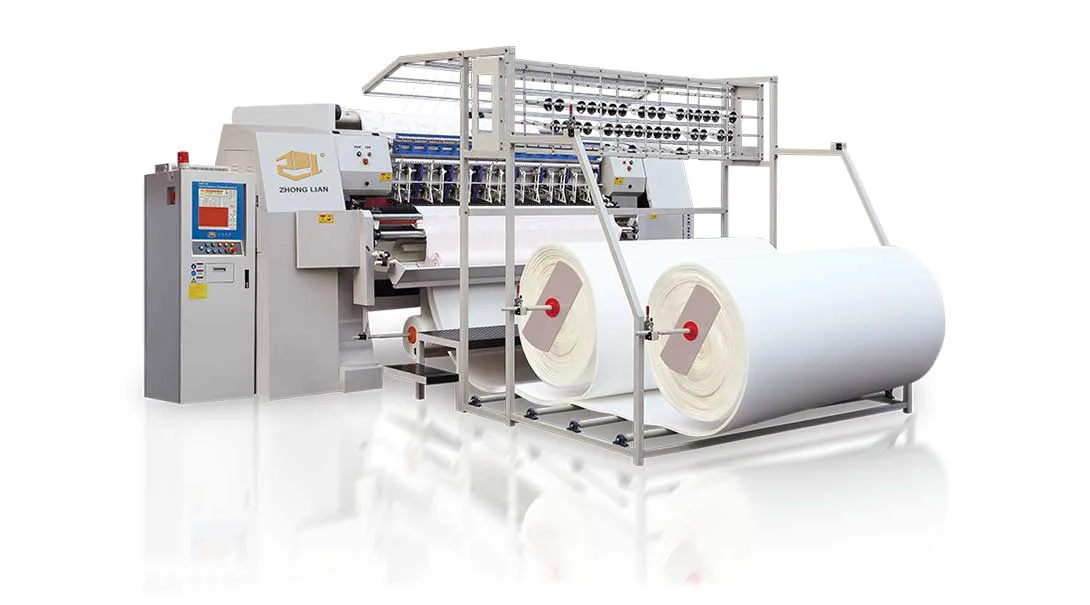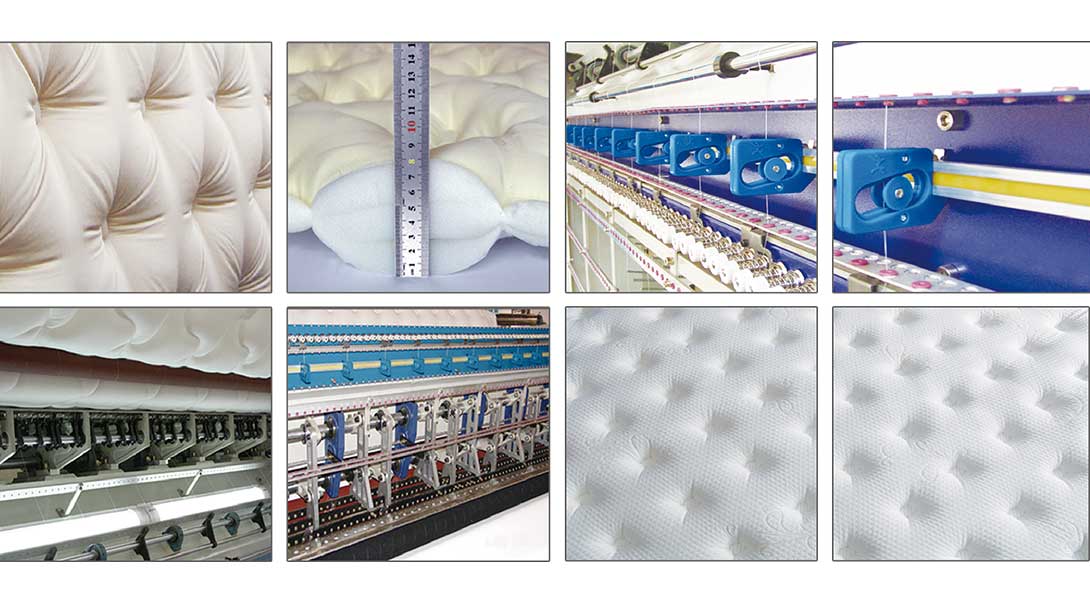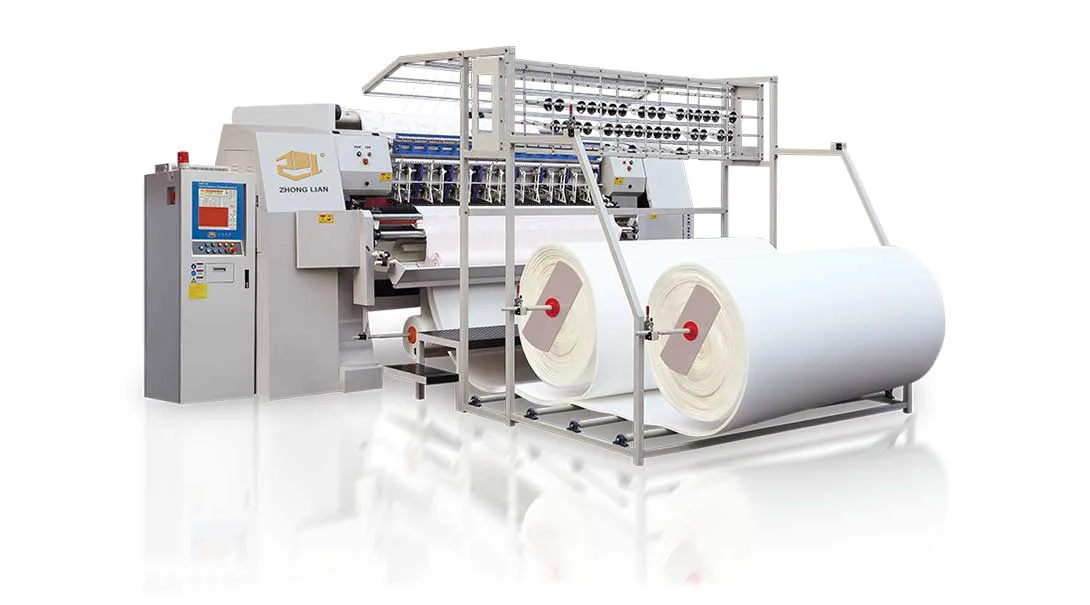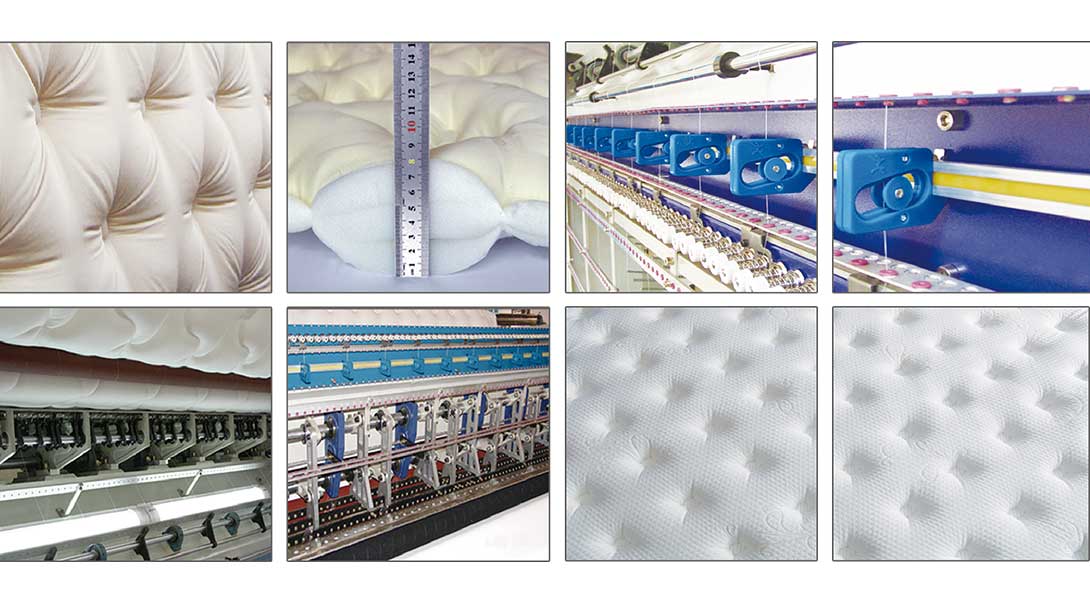 ADD TO LIST
The multi-needle chain stitch quilting machine is widely used for any high-class mattresses. It can be used for quilting straight and continuous threads as well as tack and jump patterns. This computer quilting machine can easily change various quilting patterns, stitch lengths, fabric widths, and lengths through a PC. The computer quilting machine will automatically stop when the bottom and upper threads are broken or used up. The multi-needle computer quilting machine has fast running speed, stable performance, durable quality, low vibration, convenient operation, and high quilting precision.
Features
1. The needle bar and pressing plate are controlled by a double swing device, without a cam, to avoid lubrication and contamination of materials.
2. Multi-span and independent patterns (360° and 180° patterns are available).
3. Automatic stop motion control in case the top thread or the bottom thread breaks, automatic needle-lifting, and CNC speed adjustment.
4. When the thickness of the quilting material changes, there is no need to adjust the position of the pressing plate.
5. The new generation of CNC system has high quilting precision, and there is no need for excessive parameter adjustment or pattern modification during the quilting process.
6. Powerful pattern combination and multi-span quilting function allow you to quilt different patterns on each row of mattresses of different sizes.
MainTechnical

Specifications

Dimension(LWH)

4800x 1600 x 2000mm

Quilting width

2450mm

Space between needle rows

50.8,76.2,127(5″)

Space between needle rows

76.2,76.2,152.4(6″)

Space between needles

25.4mm

X-axis movement displacement

410mm

≤ 80(for all patterns)

Stitch length

3-8mm

Speed of operation

60~230(m/hour)

24/180/23/160/22/140/21/130

200~900(RPM)

7KW

380V/50HZ 220V/60HZ

Gross weight

4500KG