Large Multi-needle Quilting Machine (Widening High Speed) HY-W-SJS-3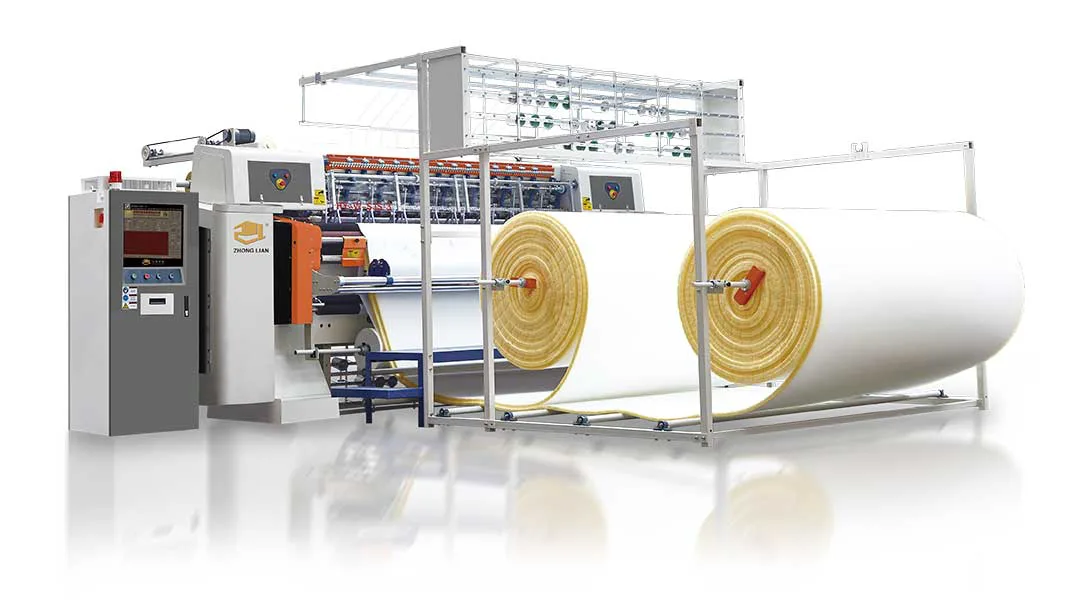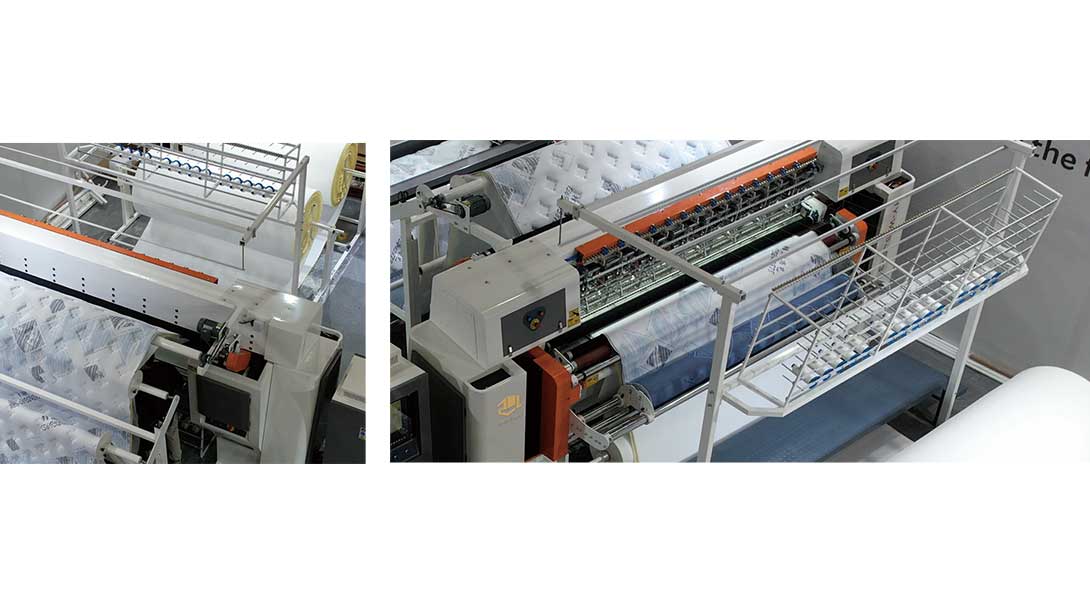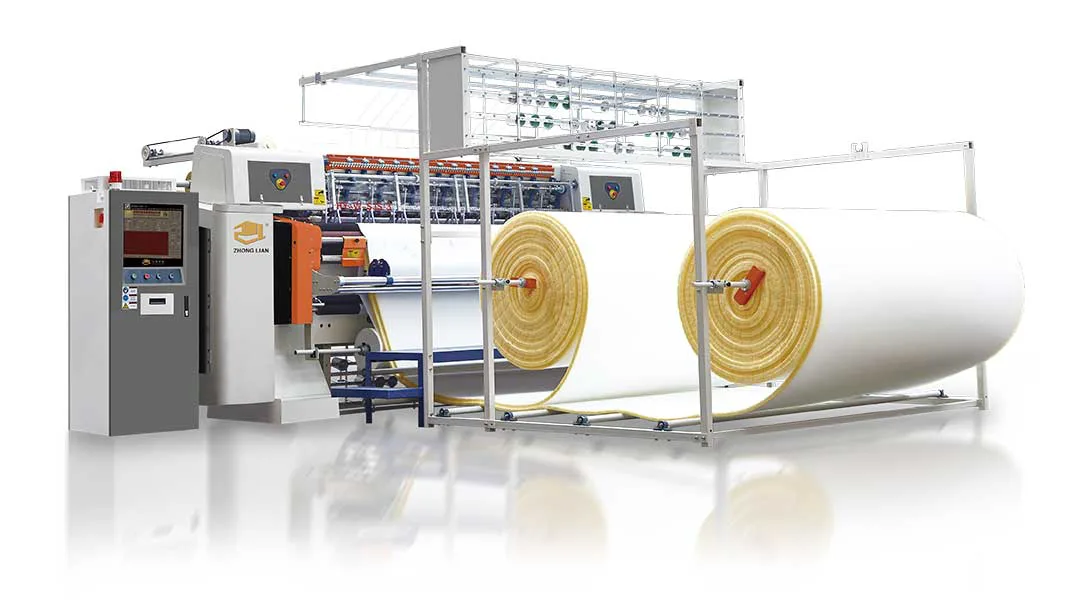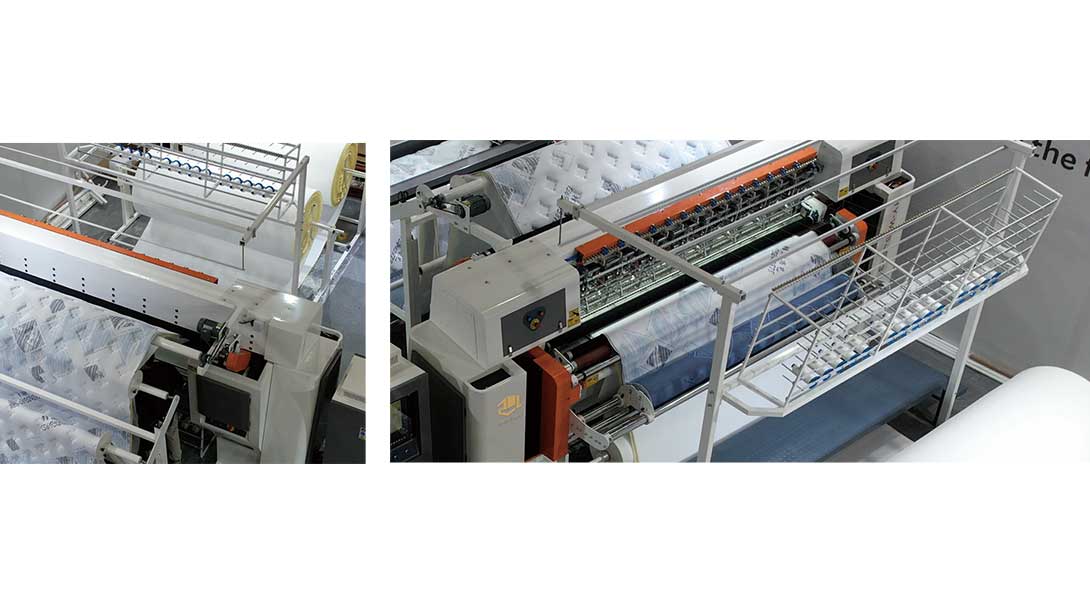 ADD TO LIST
The large quilting machine adopts a new generation of CNC system, and the quilting precision is high, and there is no need for excessive parameter adjustment or pattern modification during quilting. Powerful pattern combination and multi-span quilting function allow you to quilt different patterns on each row of mattresses of different sizes. Servo system is used in the X-Y-Z axis, which can improve 30% production for independent patterns. This large quilting machine is widely used for quilting high-quality mattresses, quilt covers, and household ornaments. Different patterns are available.
Features
1. Newly reinforced structure makes it work more stably.
2. Raising the supporting board makes it more convenient to operate and maintain.
3. Y axis reduction gearbox makes it work more fluently with low noise.
4. New type retainer frame structure, with the advantages of low noise
5. Optimized the mechanical structure to make the higher speed and more production.
6. Press plate lifting can be adjusted by one button according to different material thicknesses.
7. More tight thread stitches make the quilting pattern with a stronger third dimension.
8. Needle bar and press plate are controlled by a doubles-winging device without a cam avoiding lubrication and dirtying of material.
9. Multi-span and independent patterns(360°/180° patterns are available).
10. Automatic stop motion control in case the top thread or the bottom thread breaks, automatic needle-lifting, and CNC speed adjustment.
11. CE certificate.
12. Outstanding features such as high rigidity, high running speed, low vibration, and noise.
13. Easy preparation of CAD drawings extremely precise.
14. The large quilting machine has a fault detection function for ease of determining the running state of the machine at any given time.
MainTechnical

Specifications

Dimension(LWH)

4700x 1500 x 2100mm

Quilting width

2550mm

Space between needle rows

50.8,76.2,127(5")

Space between needle rows

76.2,76.2,152.4(6")

Space between needles

25.4mm

X-axis movement displacement

350mm

≤ 80(for all patterns)

Stitch length

3-8mm

Speed of operation

60~300(m/hour)

24/180/23/160/22/140/21/130

600~1200(RPM)

8.5KW

380V/50HZ 220V/60HZ

Gross weight

5600KG